Facebook Live has proven to be a great venue for haunt actors wanting to promote their characters throughout the year. While many streamers are lucky to get a few hundred or thousand views, Woods of Terror's Raggy the Doll has become a breakout hit amongst Facebook Live viewers. One of Raggy the Doll's live feeds has garnered over 3.5 million views.
See below:

Raggy continues to entertain his viewers through numerous photos and videos on Youtube, Facebook, and Instagram.  He even has a Patreon page so that people can support him and gain access to exclusive content.
With all the attention, many haunt fans have asked who or what this Raggy character is. His backstory is very interesting.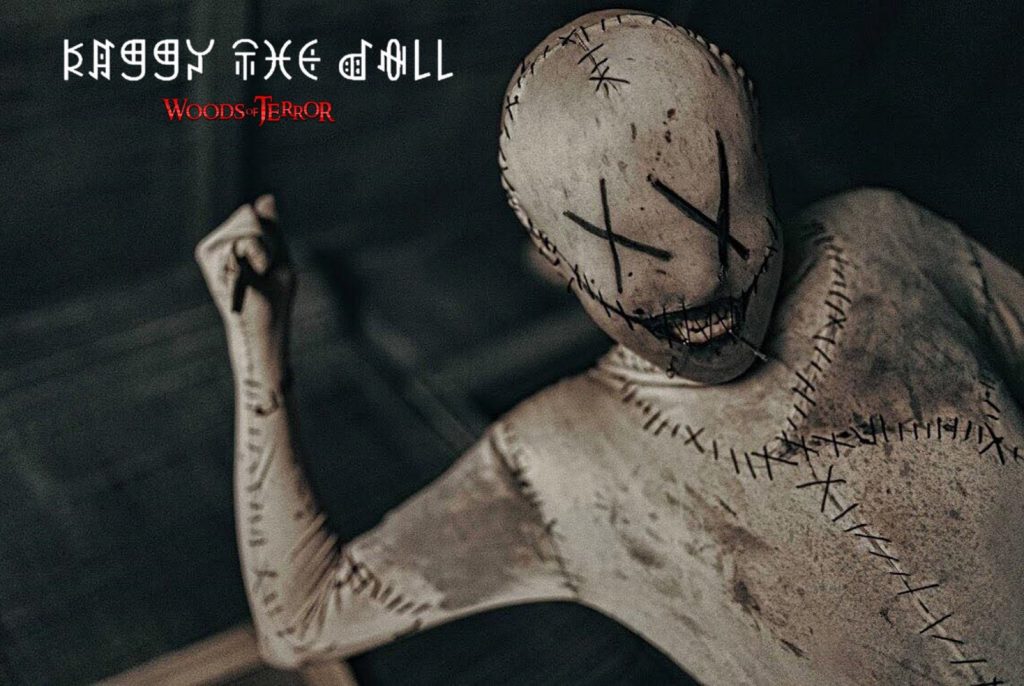 His back story:
"In 1942, I was sewn together and stuffed. I was given a heart, a brain and a soul. I was made and given as therapeutic comfort object for the patients for as an experiment for mental heath care, I was designed to feel how whoever handled me felt, I can mimic any voice as a feature to comfort and calm weather it's to sing a lullaby in the voice of a patient's mother or comforting words in the voice of a loved one that I see in their minds. It was only a matter of time before I started picking up on their damaged minds, I had absorbed too many memories from the mentality disturbed. all the urges to rip murder and shed manifested within my stuffed head and so I walked out of my cabinet and I carried out a massive massacre in the asylum and killed them all. As years went by, people debated of my existence, children would tell stories about me cowering in beds hoping I'm not hiding in the toy chest."
Fans who are interested in meeting Raggy the Doll can do so on May 26th, 2019 at Carolina Fear Fest in Raleigh, North Carolina. Raggy will also be at the Woods of Terror during the haunt season.
Be sure to follow Raggy the Doll and Woods of Terror to stay up to date on Raggy's appears, videos, and merchandise.
About Woods of Terror:
The Woods of Terror on Church Street is a Haunted House in Greensboro, North Carolina featuring 15 Attractions in one location!